Market Report May 21st, 2019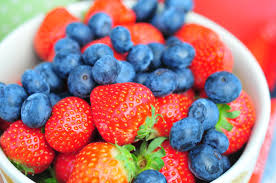 Local Produce
Apples: Excellent prices across all varieties.
Avocados: Local supply of Hass is starting to come back through, prices are still a bit high but will drop over the next few weeks.
Blueberries: Very light supply resulting in high prices.
Beans: Catering grade now available by the kg.
Celery: Very short supply, expect prices to remain high.
Grapes: The season is drawing to an end, prices are rising due to supply drying up.
Leeks: New medium size available, perfect for restaurant and cafe usage.
Lettuce (all varieties): In short supply across the board due to the cold nights. Many lines are experiencing shortage (in particular coral & festival).
Limes: In good supply, excellent price.
Mandarins: New season locally grown mandarins now available.
Mushrooms: There is abundant supply and lower prices.
Oranges: Locally grown Navel oranges are now available and in good supply.
Pears: New season pears are available in many different varieties.
Strawberries: Very low supply at this time of the year, growth is slow due to the cold nights. Expect prices to remain high until early June.
Tomatoes: Prices are slowly starting to drop as supply returns to normal. Expect prices to drop over the next few weeks.
Imported Produce
Asparagus: Currently being imported from Mexico and Peru, quality is excellent.
Grapefruit: Imported from QLD until the local season begins.
Produce Shortages
Coral lettuce: Can be pre-ordered if required, must be purchased by the crate.
Celery: Short supply affecting price.
Green Festival Lettuce: Short supply, can be substituted with Red Festival.
Stonefruit & Mangoes: The local season has ended, no produce available until imported produce starts to come through.
Strawberries & Blueberries: Very limited locally grown fruit available.