13 WAYS TO PROMOTE YOUR BUSINESS FOR FREE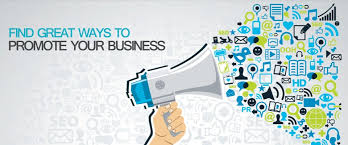 In a highly competitive food service market, attracting new customers through advertising is essential to having a profitable business. This doesn't always have to be an expensive exercise, with a bit of time and creativity there are many ways to advertise.
Get social with your customers! Post photos of your food, staff and the daily activities of your restaurant. Human interaction and real stories are highly prized in the current culture.
Share new menu sneak peaks, offer something special, celebrate milestones with your customers. Ensure your posts are relevant and offering your reader something they can engage in.
Social sites also provide the opportunity to gain feedback and build relationships with potential or current clients.
This is a great opportunity to network in your community. Go to scheduled meetings, hand out business cards and sample menus. Offer members a first-time freebie or discount.
Target people that live or work in your immediate area, consider handing out free samples with a menu or special offer attached.
Establishing a clientele from the people that live and work in the immediate area creates a sustainable foundation for the business.
Collect emails or mobile numbers from your customers and keep in contact with relevant information like special offers, discounts, menu sneak peaks or recipes.
On slow days, you might send a limited time offer of a free drink or appetizer to the first 10 or 20 people who arrive and display the text message to the wait staff.
Consider engaging in charitable contributions or networking with other local businesses in a joint fundraising effort. Let your customers know that you are partnered with your favourite charity.
REACH OUT TO FOOD BLOGGERS
Getting positive reviews can be an extremely daunting task for any business! One of the best ways is to reach out to local food bloggers and invite them to your restaurant. Offer them a freebie to get them to your restaurant. The more you offer, the better chance they would be willing to come out.
Ask them if they can share their experience at your restaurant online to their readers and leave their feedback with you. Assuming everything is positive, promote the review on your own website and social media channels.
Take advantage of Google by setting up your Google Business page. This will contain important information like opening hours, link to your website and allow customers to leave reviews. You can also upload photos and your menu.
List your business in every free local directory that you can find, online and in print.
PARTNER WITH FOOD DELIVERY SERVICES
Whilst this is not "free" it is an opportunity to appeal to a large local customer base. Consider if your menu items will be suitable for delivery without compromising on quality and freshness.
This is always the best free advertising and can be readily utilised through social media and online reviews.  This will also give you the incentive to give the best possible customer experience.
HOST WORKSHOPS OR EVENTS / SPEAK AT LOCAL EVENTS
If you have the space and capacity, host relevant workshops or cooking demos in your café. Get involved in local food festivals by hosting a demonstration.
TAKE A STAND ON A RELEVANT INDUSTRY TOPIC
Are you committed to being eco-conscious, are you making moves to reduce food waste, are you committed to supporting sustainable farming practises? Tell your customers about it, share with them how you are taking steps to act on it.
ENTER YOUR BUSINESS FOR AWARDS
Keep an eye out for awards through the Chamber of Commerce or trade magazines. You can't be nominated for an award if you don't enter it!
Paid advertising definitely has its place, but free advertising techniques are only limited by your own imagination and creativity! Hopefully some of these ideas help.