Managing Negative Customer Reviews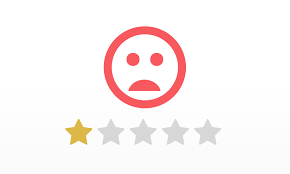 We have all experienced it, a negative review has popped up on Google, Tripadvisor, or social media.  And with that comes the risk of how it will affect your reputation as a business.  Receiving negative reviews are unavoidable in this online age, but how you address them is key to protecting your reputation and impressing new potential customers.
These points are critical when addressing online reviews.
Don't take it personally:
This is a tricky one for small business owners! This is very personal for you, but for the reviewer they are responding to their experience with your business, just like they would with any other business. This is not a reflection on your person, it is a statement about their customer experience.
Don't ignore the complaint:
Once you have received a negative review there is nothing you can do to have it removed, so make time to address it quickly – within hours if possible! Ignoring the complaint is the best way to show your customers that you do not care about their experience, and are unwilling to address issues.
Find a way to use the negative review to your advantage by showing your dedication to resolving the issue. While no business can maintain a 100% satisfaction rate, you are showing that you take customer issues very seriously and are dedicated to resolving them quickly.
Remember that your response is on display not only to the offended customer, but also to all potential customers that may read the review. Your image and reputation is on display, so ensure that you are projecting an image that shows you are capable of addressing complaints in a professional and caring manner; a quality that is highly prized by potential customers.
Read the review carefully so that you can address the concerns that have been raised. Gather as much information as possible to assess exactly where the problem lies.
Do the complaints have a common thread?  While negative reviews are hard to swallow, they also contain excellent information that you can use to grow and improve on your service.
Social media demands a response so reach out to the reviewer, ask them to email or message you so that you can discuss the issue with them personally.  Responding with something like "looking forward to helping you, can you please email / message me more info". This gives the reviewer an opportunity to respond to you in more detail in private.
This can also help you assess whether the review is legitimate or fake. It's completely reasonable that you ask for verification if you're going to refund a purchase. You want to see proof that they actually shopped or dined at your business – make sure this is addressed privately.
For some businesses it may be impossible to tell if a review is fake, but if you do track your customers and can see that the person has never purchased from you then be transparent as you respond to the review.  Google allows you to flag reviews that you deem as fake or illegitimate.
Sincerely apologise! Take a deep breath and apologise even if you feel like you are not at fault.
Confirm the complaint to assure the reviewer that you understand the complaint.  The first thing they want to know is that they were heard. If the person is complaining that their food took an hour to get to their table, start your response with, "I'm truly sorry that it took an hour for you to receive your dinner."
Don't make excuses, your first reaction is to give a reason why. "We were short-staffed" or "it was an unusually busy day are excuses and send the message that you don't own the mistake. Excuses sound like you are shifting blame and not taking responsibility for the mistake. Instead, say something like, "this was uncharacteristic of us and we would like to make it right."
Take all reasonable steps to resolve the issue. If there was a misunderstanding, educate the customer and offer something in return like a discount or refund. Show your customers that your business values them! Your response to disgruntled customers says more about your business than the positive reviews you receive.
About 95 percent of customers are willing to offer a business a second chance if their complaint is successfully addressed.
Follow up is KEY. Make sure you comment on the original stream where the complaint was written.
After resolving the situation with the customer, add a comment to the review, making sure to professionally identify yourself as the business owner. Maintain a non-defensive tone when addressing the circumstances of the complaint and detail your efforts at resolution.
Most important, remember that most people who frequent review sites and look for your business on social media know that all of your reviews won't be perfect. Don't stress if you get a few bad reviews. Show your willingness to make it right and show everybody that you care about your customers.
Finally, watch for patterns. Are the same things being complained about? Negative reviews sting but they're valuable feedback you can use to build a better business.