The top 5 blogs every restaurant owner should be reading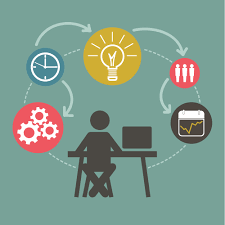 Owning, managing or working in a restaurant is fast paced & challenging, and at times it can get a little overwhelming for one person. Reaching out for advice, resources, and some extra insight is invaluable and there are a host of restaurant bloggers and websites offering great industry information.
Are you looking for information about marketing your restaurant better?
Are you looking for management tips from other restaurant owners?
Are you looking for tips on restaurant technology?
Finding answers to these questions are crucial for every restaurant owner, finding ways to improve business, increase customer satisfaction and drive more profit are critical for success.
I have gathered my top five 5 blogs that are industry specific, full of great resources and industry insight to help you find all the answers to your pressing questions.
This is an Australian food industry website with loads of articles on the latest news in hospitality, celebrity chef recipes, and specific articles relating to managing different areas of the restaurant.
An Australian website offering the latest news in Hospitality trends.
Yes it is an insurance website, but there is some seriously helpful information here for small business owners.
Head on over to their blog page for great articles specific to the restaurant industry.
Check out their blog for some great hospitality tips and advice on all areas of restaurant management.
These are a handful of my favourite industry blogs, I check in with them often to help me better understand the needs of my customers, and stay up to date with restaurant industry news!