Market report February 25th 2019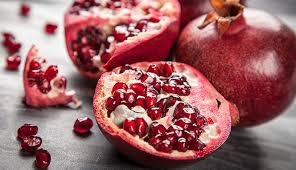 Local Produce
The local stonefruit season is in full swing, with excellent prices across peaches, nectarines and plums.
We have a steady supply of locally grown sprayfree plums and lychees.
Mangos are now coming from Carnarvon, available varieties are R2E2 and Keitt. We will see Kensington Pride coming from Gingin in less than 2 weeks.
Red and green seedless grapes are readily available, the Swan Valley season has started and prices are excellent.
Banana prices are very high due to flooding in Qld creating a shortage.
Granny Smith and Pink Lady apples are still in short supply until the new picking season starts late February. Expect prices to continue to rise as demand is high.
New season Royal Gala & Fuji apples are now available, supply and pricing is very good. These are also an excellent option for juicing due to price.
Due to the heat our leaf lines have been affected. Celery, kale, cauliflower and capsicum have been affected the most.
Celery is in short supply with prices very high. We expect this to be resolved within the next 1 – 2 weeks.
Tomatoes are in tight supply affecting prices. Locally grown produce is being sent to the Eastern states to help with their shortages.
Imported Produce
Lemons are coming from USA and QLD. Prices will remain higher until the supply improves from QLD.
The local season of asparagus has ended. Produce is now being imported, quality is excellent.
Pomegranates are being imported from the USA, we have small and large fruit available.
Produce Shortages
Lemons are in short supply and the quality is average.
Granny Smith & Pink Lady apples are in very short supply, with very limited supply on juicing apples. There will be no change to this situation until new season apples start to come through in March. Expect prices to continue to rise, and supply to be inconsistent.
Sundowner Apples have finished.
Sugar Snap & Snow peas are in short supply, prices are high.
Dill is currently unavailable.